​But Jesus called them to Him and said "Let the little children come to Me, and do not forbid them; for of such is the kingdom of God".
(Luke 18:16)

Servants Resources:
Spiritual Songs:
Coptic Orthodox Diocese of the Southern United States
Movies: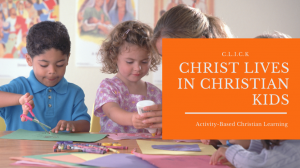 Christ Lives in Christian Kids ( C.L.I.C.K) is an exciting, interactive activity-based Christian learning program that offers a solid, Coptic Orthodox education through a variety of fun activities.
We help our church children to know that there is a community where they can come to belong and seek spiritual nourishment as it relates to their life as an Orthodox Family. 
The service is held weekly and includes a variety of activities that nourish the children's knowledge of the church history, saints, events, bible stories as well as their personality and other life skills.
Weekly Meeting (Check out the Church Calendar for the day and time of the Meeting) 
This service is temporarily unavailable

For Details, Please Click

HERE
This service is temporarily online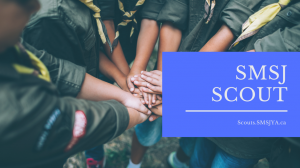 SMSJ Scouts is a service offered to children in grades 3 to 8 that is held twice a month and runs every year from the beginning of September, where the Annual Ceremony is held, until the end of June, concluding the year with an amazing overnight camp.
Our mission in SMSJ scouts is to teach our children Christian values and life skills in a spiritual and fun environment. The children are exposed to experiences, activities and educational lessons that teach them values and skills they can use at every stage of their life in the church, community, and country.
The scouts are taught the Scout Law, which is a list of qualities a true Christian scout must acquire. Our activities are structured to teach the children these values and in helping them apply it in their daily lives whether at home, in school or at church.
The Scout Law states "A scout must be trustworthy, loyal, helpful, friendly, courteous, kind, obedient, cheerful, thrifty, brave, clean, and reverent".
Through a variety of different activities, children are taught different life skills, from learning to bake, create art, working together as a team and learning first aid, to understanding the importance of physical activity, outdoor exploration (canoeing, hiking, cycling), and community service.
To help encourage and engage the children, SMSJ scouts has an awarding system that allows the children to earn badges. A badge is earned only after the scout independently completes designated assignments specific to a value or a skill they were taught
Please Click

HERE

for all details
This service is temporarily online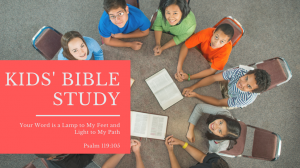 Kids Bible Study Service is offered to kids from Grade 2 to Grade 8
Kids Bible Study is a three year bible curriculum that studies the bible from the Genesis to Revelation. The vision of the service is to study the whole bible as one big story talking about God's Love and Salvation.
The goal of Kids Bible Study service is to get kids in the habit of reading the bible every day and to receive the spiritual food to live a Christian life.
For more information click here
Educational/Fun Websites for Kids: